Within the Care environment, ensuring the safety and comfort of your residents is of utmost importance. To achieve this, you need the right care equipment that meets their everyday needs and promotes their well-being. But with so many options available in the market, it can be a daunting task to know which equipment is essential for your facility. To help you make an informed decision, we have put together a comprehensive guide on the care equipment essential range. Keep reading to know everything you need to know to create a safe and comfortable environment for your residents.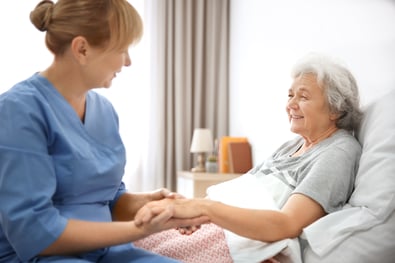 Overbed Tables
An overbed table is a versatile piece of furniture made to be conveniently used with a bed or a chair. They come in two designs: with legs that go under or around the bed or chair. Its tabletop is often adjustable in height, making it convenient to keep frequently used items, like books, snacks, and drinks within reach.

While overbed tables prove to be a practical bedside companion, not every type can accommodate every bed or chair.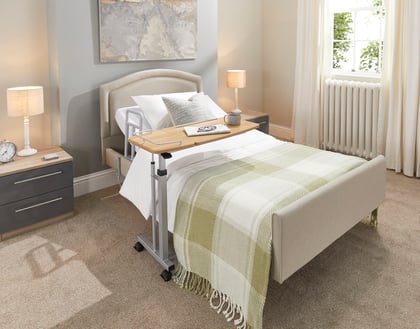 Commodes
Looking for a solution to make toileting easier for those struggling with illness, injury, or disability? Meet the commode chair. This handy aid provides a safe and convenient alternative to reaching the bathroom, offering users a comfortable place to relieve themselves. Say goodbye to the struggles of getting to the toilet on time with the help of a commode.
Commode chairs are designed to help with toileting outside of the bathroom. With the option to choose from models with or without wheels, these chairs can easily be moved wherever you need them most.
Shower commode chairs are usually found only in bathrooms and are designed to help make it easier for you to deal with your personal hygiene as well as toileting. With the added bonus of being wheeled, these chairs enhance your bathroom experience, making personal hygiene and toileting more manageable and safer, even in the shower.
Pressure Care Mattresses
Choosing the right Pressure Redistributing Mattress can be overwhelming, but it's crucial to prevent pressure ulcers, especially for those with reduced mobility or difficulties adjusting body weight. Pressure ulcers can lead to severe health complications and even be life-threatening if left untreated. Factors that can increase the risk include:
Poor Circulation
Obesity
Continence issues
Malnourishment
Temperature
Previous tissue damage
Thankfully, using a pressure redistributing mattress, like an alternating pressure mattress, can manage and reduce the risk of pressure ulcers by evenly distributing pressure and shear from bony prominences. These mattresses consist of individual air-filled cells that automatically and regularly adjust the distribution of pressure, making them suitable for those with a high risk of developing pressure ulcers.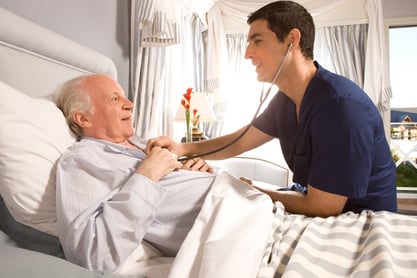 From commodes and overbed tables, to pressure care mattresses, the care equipment essential range comprises a wide variety of equipment that aims to promote the safety and comfort of your residents. When selecting equipment, consider the specific needs of your residents and your facility's requirements to ensure that you choose the equipment that meets their needs. Remember, investing in the right care equipment can significantly improve the quality of life for your residents, and at the same time, enhance the productivity and well-being of your staff.

If you would like to speak to any of our expert Sales team who can advise on the best care equipment from our essential range for your Care Home, please fill out the form below.